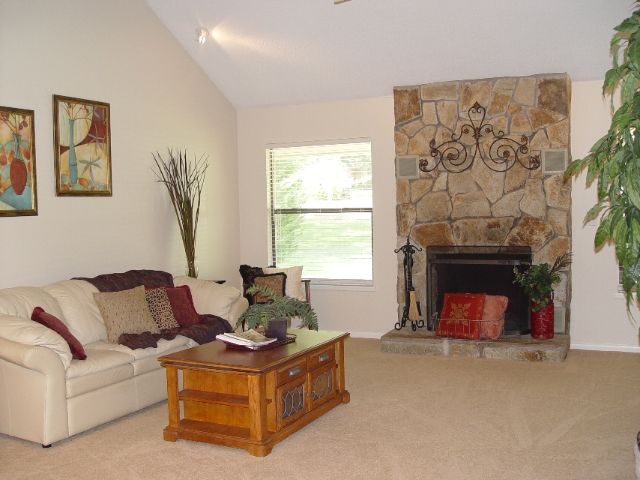 How Home Staging can help get your home SOLD!


---
I decided that in order to make myself a more efficient faster selling real estate agent that I needed to understand the many different but sometimes minimal visual interior changes that can really affect the way that a home appeals to potential buyers










You can view before and after pictures below or visit my web albums at
http://picasaweb.google.com/affluentdecorating







As your Real Estate Agent I want your home to appeal to the largest pool of various tastes possible!
If needed in your home, I will work to achieve this "larger buyer appeal" by Staging your home to get it looking it's best!
Please read on to learn more about Home Staging and Redesign and how these tecniques can help you and your home.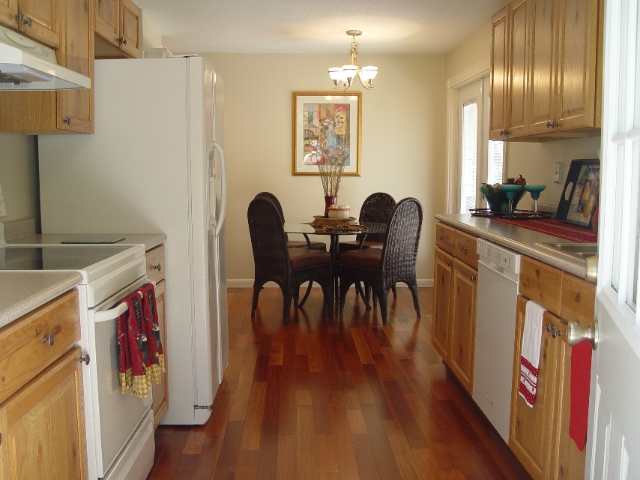 ---
Home Staging
Home Staging involves preparing a home that is being listed for sale to look its best. There are two ways to stage a home that is listed on the market.

Often, sellers will move out and take with them all of their furniture and belongings. Vacant, bare houses can seem cold and uninviting. In this case, the home stager will come in and place furniture and accents around the home that make it seem warm and comfortable. In addition, the home stager will arrange furniture groupings (either from their own inventory or from the sellers) to accent the finer points of the home to potential buyers.
It is always best for the home stager to use non-personal accents so potential buyers can visualize themselves in the home. Also, it is best to not use large amounts of furniture in order to accent the spaciousness of the home.

If a seller is living in the home while it is for sale, the home stager will prepare the home in a different way. (See Interior Redesign for a more detailed description below)
The home stager will usually remove personal accents such as photo frames, etc. in order to allow potential buyers to visualize themselves living in the home. In addition, home stagers will remove furniture from crowded rooms and rearrange them in order to highlight the benefits of the home and show off the spaciousness of rooms. Accents will be placed throughout the home in order to illustrate the finer points.
Crowded rooms can take away from the square footage of a home, and personal accents tend to draw attention to the current owner rather than the home itself. Although it can seem daunting to a seller who lives there, the ability to sacrifice current look of the home for a small amount of time can allow the home to sell faster than homes that seem cluttered, personal, and uninviting.
The benefits of using Home Staging are numerous. This process can create immediate buyer interest in your home, which will in turn lead to your home selling for the highest possible price in today's market. Home Stagers can objectively view the home as a product and not as a personal asset.
The Staging process can highlight the home's assets and downplay its flaws. It can be hard for the seller to view the home objectively at times, and the potential buyer needs to see the home as a product instead of a personal retreat. This allows the potential buyer to fully visualize what it would be like for them to live in the home.
Studies have shown that Homes that are staged sell faster and for more money than those that are not. Always remember, the way that you may live day to day in your home, and the way that you choose to market your home to sell are two very different things.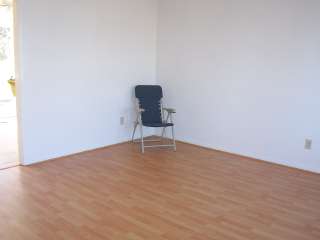 Vacant Home before Staging (above) Vacant home after staging (below)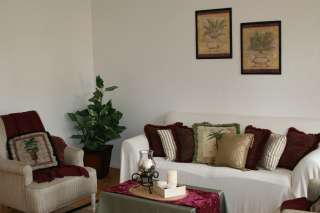 Studies show that Only 10% of buyers can actually visualize the true potential of a home. Most potential buyers need to see the home in it's maximum potential while still appealing to a broad range of tastes to really know whether they want to live there in the future or not.
By staging the above vacant home, you can now see how the space would and could be used. This keeps the amount of potential buyers that have to try and imagine the best use of the space to a minimum.
---
Home Staging with Interior Re-Design
Interior Redesign, which has been frequently featured on cable television home channels, and is shown in many decorating magazines, is the art of transforming your home while utilizing the wonderful and maybe not so wonderful things you have accumulated over the years. This is great for occupied homes that are listed on the market. This is done through the assistance of an interior re-designer who can look at your existing accents and furniture, make suggestions, and then use your own belongings to create an absolutely new and creative look.
Many times there are items in a home that are placed in areas that drown them out and don't show the high points of the location or the accent. An interior re-designer can move things around to illustrate wall height, show off corners and alcoves, and transform odd spaces.

Different homes provide different architectural challenges to decoration. When someone has lived in a home for a long time with accent pieces and furniture remaining in the same locations it can become boring, and seem like everything is out of place. Interior re-designers have the skills to transform existing wall space by hanging accent pieces appropriately to have a special effect. In addition interior re-designers know how to place furniture to maximize your home's potential and how to show off the homes best potential floor plans.

For example, bulky furniture such as dressers, nightstands, armoires, etc. when left bare can seem boring, and when topped with the inappropriate accessories can seem cluttered. A plain foyer table can have a painting placed above it with greenery and a lamp placed on top of it. A plain couch can have a throw added to it and a mixture of pillows covered in different fabric to add richness and warmth. Existing pillows and seat cushions can be recovered. There are numerous possibilities to show off the spaces in your homes potential.

Often it is hard for someone living in a home with the same accent pieces and furniture to understand how much change can come from interior re-design. It is sometimes hard for sellers to see how things in their home could change to appeal to a wider range of interests.
Interior Re-Design is an inexpensive yet impressive technique that will make your home appeal to more potential buyers and hopefully result in the fastest sale of your home possible.
As a Interior Decorator, and Home Stager, I want to get your home to the "best possible show look". This will not only help you and I both with the homes marketing efforts, but will also appeal to other Realtors to get their buyers in the door. As your Real Estate agent, I will provide these services for your home for a minimal fee, if any at all. In most cases this will cost you nothing since you have also hired me as your agent. I look at this service as my duty to you to get your home sold. Examples of occasions where fees may result would be mainly for vacant homes and multiple furniture and accessories purchases. This of course can all be negotiated in the consultation process as we set the plan and pace of getting your home sold.
To read more about Home Staging and Interior Redesign, you can visit my blog and view my photo albums by visiting the links below....


http://picasaweb.google.com/affluentdecorating

http://affluentdecorating.blogspot.com/search/label/The%20%22Red%20Master%22